September 2021 - Keeley Cup 2021 🏆
June 2021 - Family-Group Hike with Garcia-Melchor Lab (CCEM Group). Killiney hill, Dalkey
TCD Chemistry Outreach Symposium
2020 – Presentation at TCD_Chemistry Outreach Symposium from my Ph.D. student, Iñigo Iribarren, and Mark Nolan. Very visual and clear simulations of how soap interacts with viral particles.

Simulations available HERE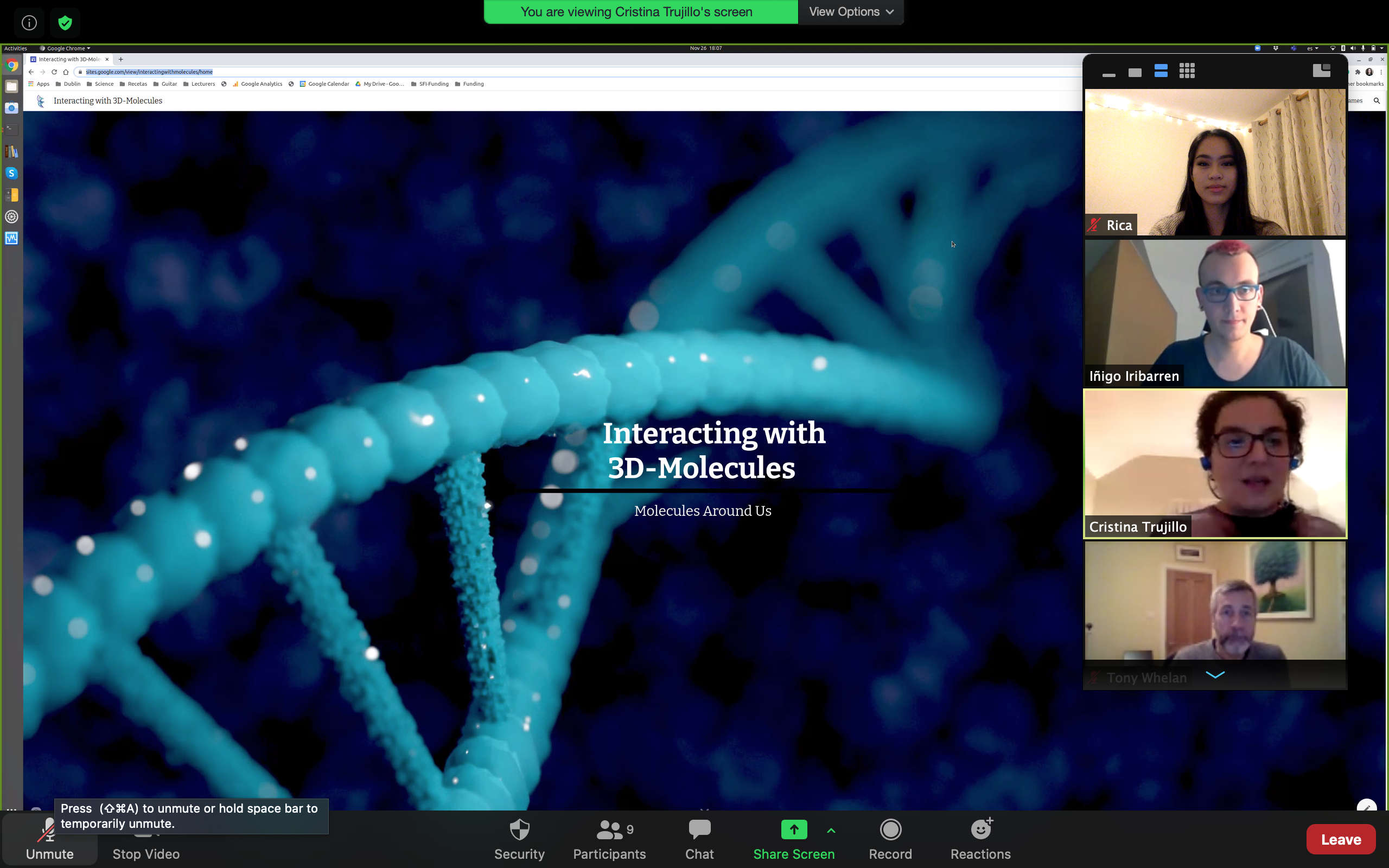 Nov - 2020 European Researchers' Night at TCD. Interacting with 3-D Molecules. Soap vs Covid
We have developed a site dedicated to 3-D visualisations of the molecules all around us!
You can find historical facts, funny interests, beautiful 3D structures, and amazing stories to enhance your fascination for the world of molecules.
https://sites.google.com/view/interactingwithmolecules/home
https://iribirii.github.io/
BLOGS AVAILABLE HERE